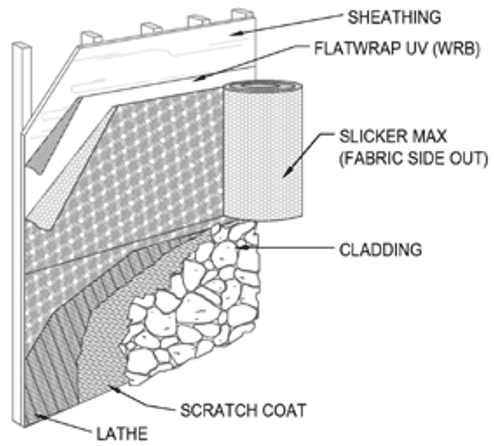 Slicker MAX is compatible with all water resistive barriers. We recommend a premium, tri-laminate, non-woven housewrap such as FlatWrap UV. Regardless of which WRB you choose, follow manufacturer's instructions for compatible accessories.
Download PDF »
---
Slicker MAX Installation Video
---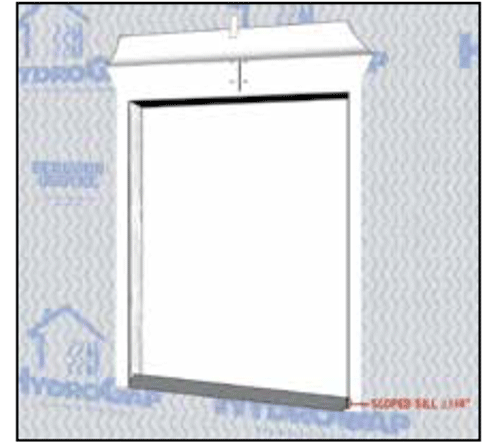 HydroGap can be installed in any direction with the spacers facing to the exterior and still maintain its drainage characteristics.
Flash wall penetrations (such as outlets, exhaust vents, etc.) with proper shingling technique to maintain drainage to the exterior.
Flash windows and doors according to building code requirements. Surface should be clean and dry. All self-adhered ashing must be adhered using a foam roller or hand applicator. HydroFlash should be stored inside or in conditioned space prior to installing in cold temperatures.
Install windows and doors per manufacturers' installation instructions.
Tape all tears and holes that may have been inadvertently introduced during the construction process.
Download PDF »
---
HydroGap Installation Video